Call for Submissions: Tirana Observatory Vol. 2. No. 3.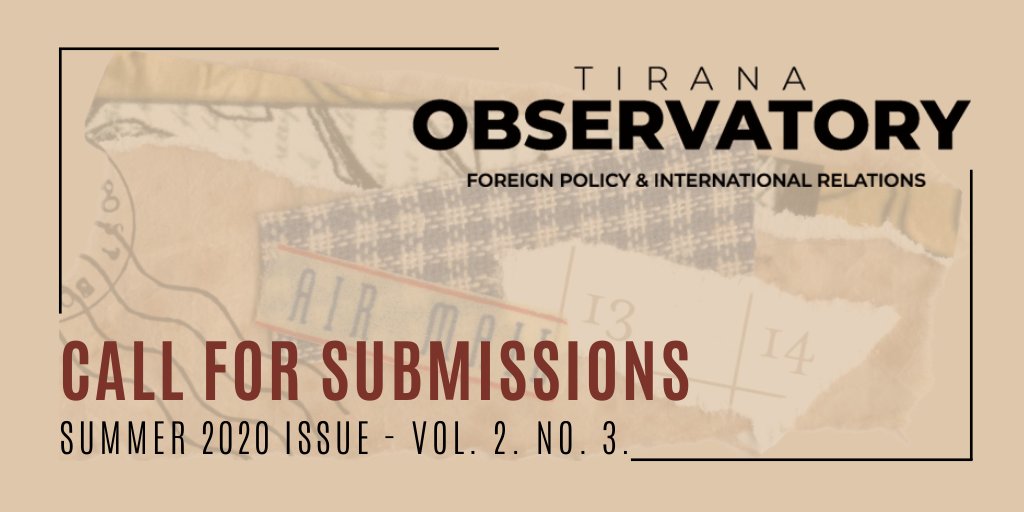 Tirana Observatory welcomes contributions from writers, authors and experts on the role of outside actors in Albania and in the wider region for our upcoming Summer Issue.
Tirana Observatory- Foreign Policy and International Relations is a quarterly magazine published by the Albanian Institute for International Studies (AIIS). This publication intends to provide  Tirana's perspective on foreign policy, international relations, security issues, EU integration, democracy and economics.
Articles can be submitted at info@tiranaobservatory.com. Following a response that your material has been received, the editorial team will review its content and contact you within five working days. Please note that articles on time-sensitive topics will be given priority consideration.
For more information on our submission policy, please visit: https://tiranaobservatory.com/submission/